photography, writing, fine art... stuff ... other stuff ...
Helmut Newton, Big Nudes
Helmut Newton, born Berlin, 1920.

There was a major retrospective exhibition in 2001, in Berlin, London and New York. See, Helmut Newton, Work
A useful survey of Newton's work appears currently on the Moscow House of Photography site: Helmut Newton Retrospective


Big Nudes, I, III and V, all Paris, 1980.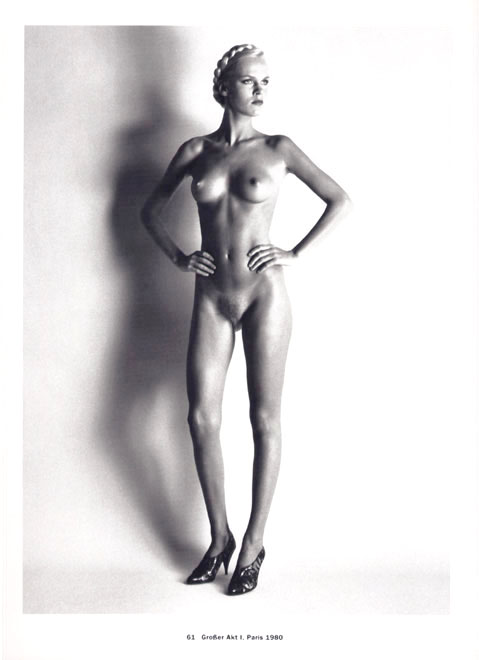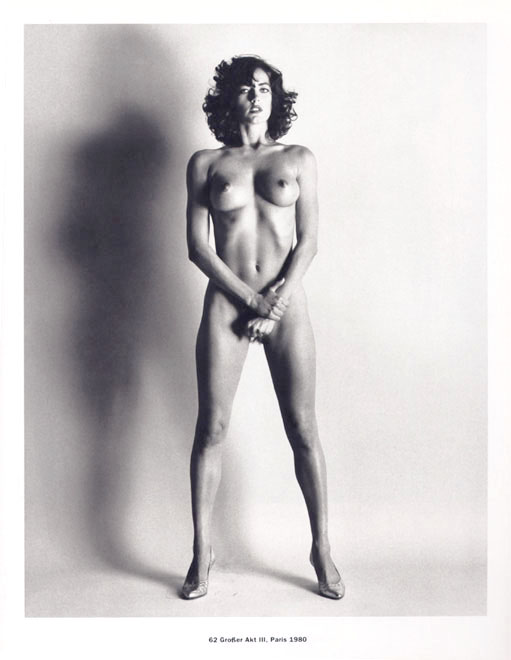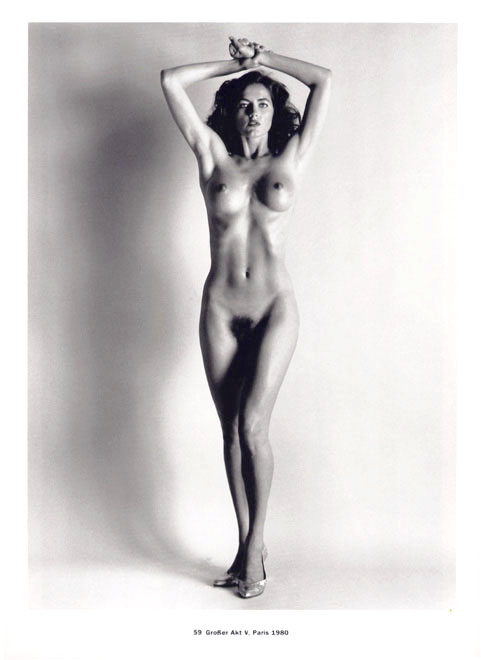 The Big Nudes series has been widely published, in a book of that name, Paris, Editions du Regard, 1981, and in a book surveying Newton's work to the early 90s, Helmut Newton, Aus dem photographischen Werk, Muenchen, Schirmer, 1993.

In the recent retrospective exhibition, the Big Nudes were shown as giclee prints approximately 3 metres tall, so that the figures were larger than life-size.